1996 Bmw K1100rs Cafe Racer Street Fighter Bobber Custom K100 K75 Lt Rt Chopper on 2040-motos
US $5,900.00
Year:
1996
Mileage:31000
BMW K-Series tech info
Engine Size (cc):1100
VIN:wb1053208t6496874
BMW K-Series description
VIDEO IS UPLOADING RIGHT NOW WILL BE ON HERE WITHIN A FEW HOURS
I have a 1996 BMW K1100RS that has been transformed into a cafe racer. This bike is not to be confused with the honda and kawasaki cafe racers you will see out there, it is in its whole own class. Everywhere you ride it people will be staring and asking questions.
Clean and Clear Nevada title in Hand signed and ready to go with two keys for the new owner, Bike is ready to ride home RIGHT NOW.
Have factory BMW Motorcycle battery charger, as well as a bunch of paperwork that will also go to the new owner.
This bike will get an impressive reaction out of most anyone and would do good in a motorcycle show, or just Ride EVERY DAY like it should be, and wants to be.,
Price is VERY VERY fair for such a nice cafe racer. Starting the auction at 5,900 I think a VERY Fair buy it now would be 7,200 if you have something a little lower in mind feel free to message me. You WILL NOT find a nicer bike for this price. I will take off 400$ if the buyer does not want the ohlins shock.
I reserve the right to end the auction at anytime as the bike is for sale locally as well.
The paint is Sparkling Blue Metallic with Ivory white down the middle, with white pinstriping to set the colors apart, all covered in 6 coats of High Gloss clear coat. Paint is rock solid and looks AMAZING in the sun, hard to capture it in the pictures but it really pops.
Bike comes from the factory with a Beast of an 1100cc engine, that will last for 300k miles plus. This bike is VERY fresh.
This bike HAULS, if you look at one from the factory and then look at this one you will see that lots of things have been removed, I am looking in to finding a place to get it weighed, but I can tell you there is a LOT of factory weight that has been cut off, and a noticeable increase in acceleration. It is really one of the funnest bikes I have ever been on.
Some of the features included are as follows:
Ohlins Rear Shock, The previous owner paid something like 1,500$ for this shock alone and it has less than 5k miles on it. It is the kind with the resevoir + a remote easy change knob.(price can be lowered if this is replaced with a stock shock)
Marzochii front forks
Brembo Disk brakes up front, and one in rear, the bike will stop on a dime.
ABS system works flawlessly. (very nice to have on a bike)
Pretty New front and rear tires.
Cafe Style tail sectioned modeled specifically for this bike, almost looks like it should have came like this from the factory, with upholstered seat pad so you butt doesn't go numb.
Clip on handlebars / Hybrid aluminum and rubber grips feel nice on the hands
Tear drop style tail light.
A simple magnetic type speedo
7' round headlight, reproduction for a 1937 Ford (high beam and low beam work great)
Moved Keyed igntion to left side of gas tank under the front part of the tank.
Aluminum Swingarm license plate mount.
Moved gas gauge to Right side of Tank with custom aluminum mount.
Also I can Add four stubby blinkers and a horn for an extra 60$ if the buyer wants them. (bike is still wired for them just didn't install them)
Please if you are going to message me to ask how this bike was built, I cannot go through and tell everyone that wants to know this. There are SOO many steps, and different parts used that I cannot begin to explain the process, of course you want your stock k1100 to look like this, but in reality it takes a lot more work, time, and know now then you probably realize if you are emaling me on ebay, not trying to be mean, but it is reality, thanks!
Local buyers are most definitely encouraged to come see and test ride the bike in person as that is the only true way you will understand what I am talking about here. The bike has class, and performance not to mention reliability above 99% of the cafe racers you see out there, don't let the low price fool you. If you are not local I can take pictures of whatever you would like to see. These HDR shots are simply just to showcase the form and lines of the bike really, to get in depth photos watch the video.
I will help ship in whatever way I can. Uship is awesome and highly recommended, They have a free price estimator on their website that gives you instant price estimates. I can store the bike for a few weeks so you will be able to get the lowest price possible if wanted.
Im almost sure this is the nicest Turn Key Cafe Racer available for this price. Ready to ride home today. Please see pictures and video, and ask any questions.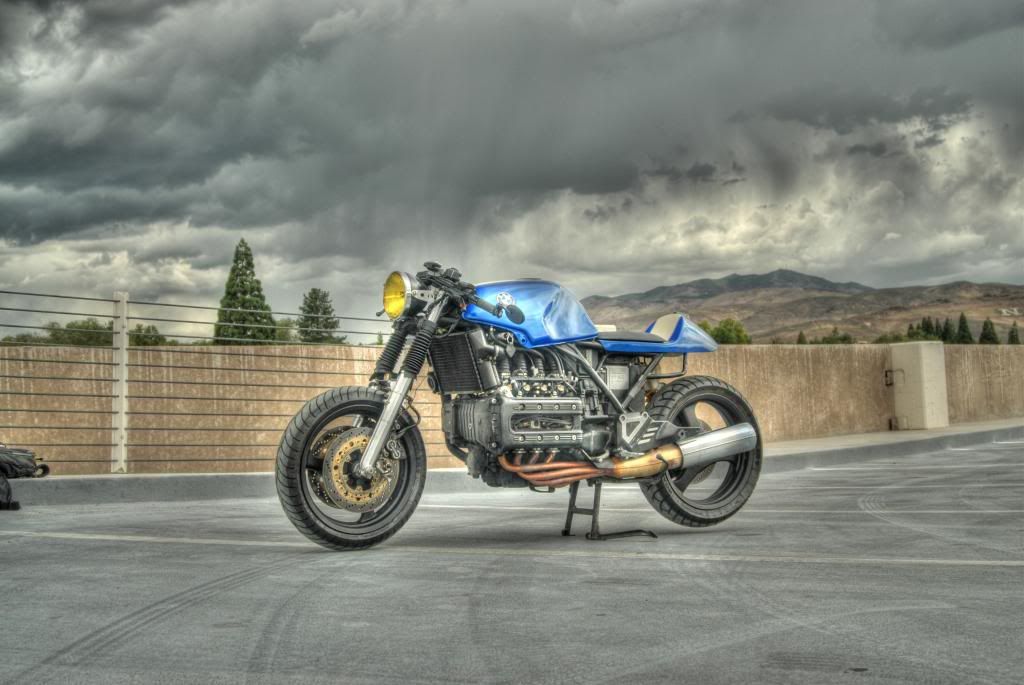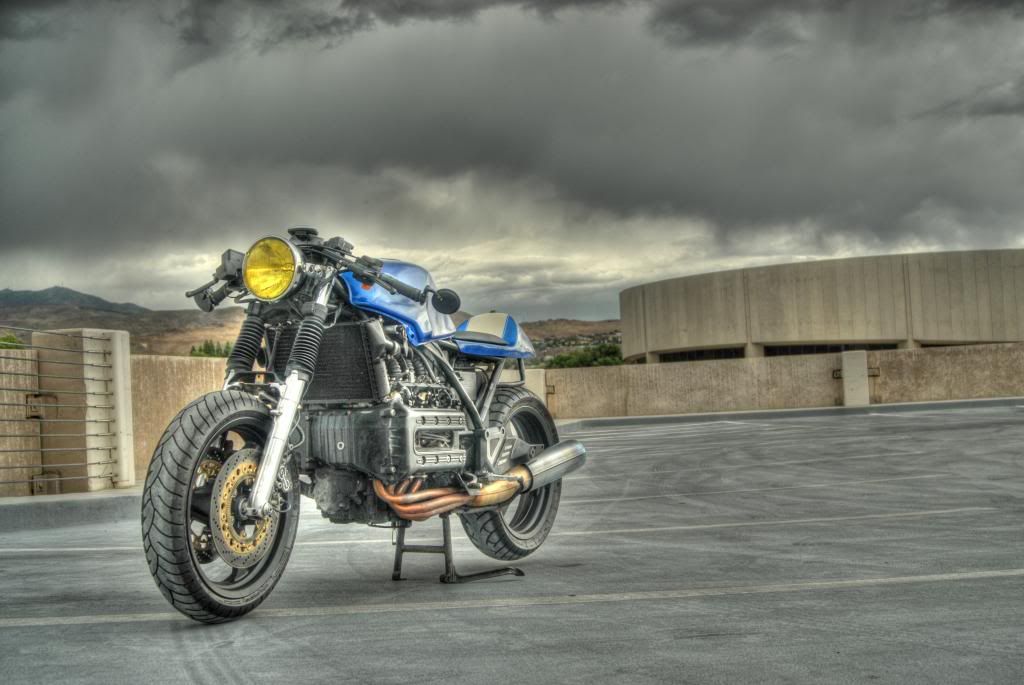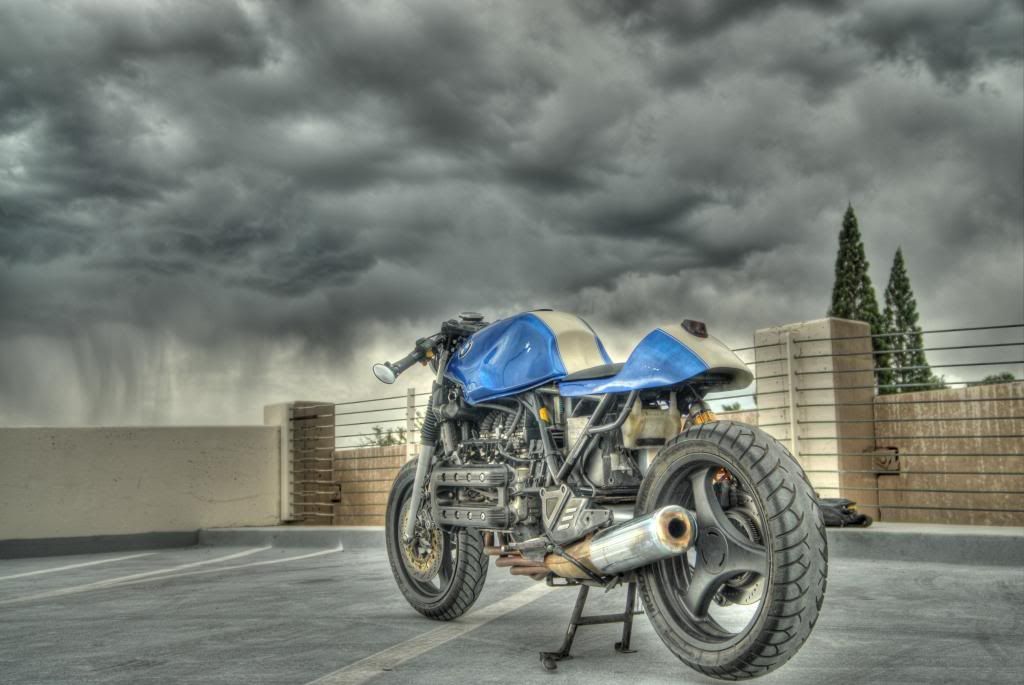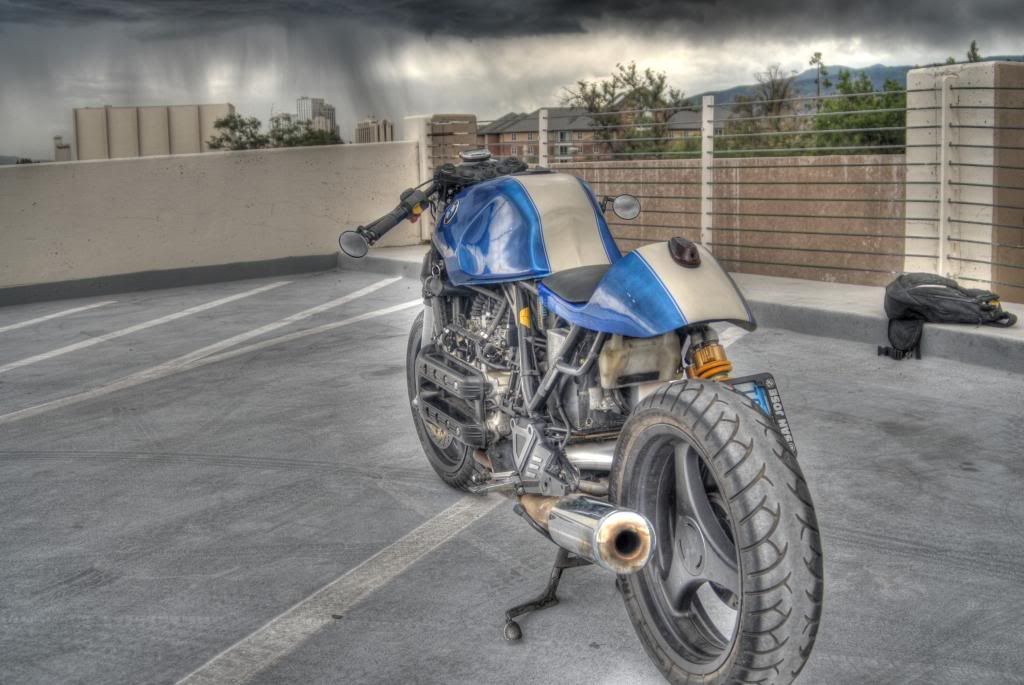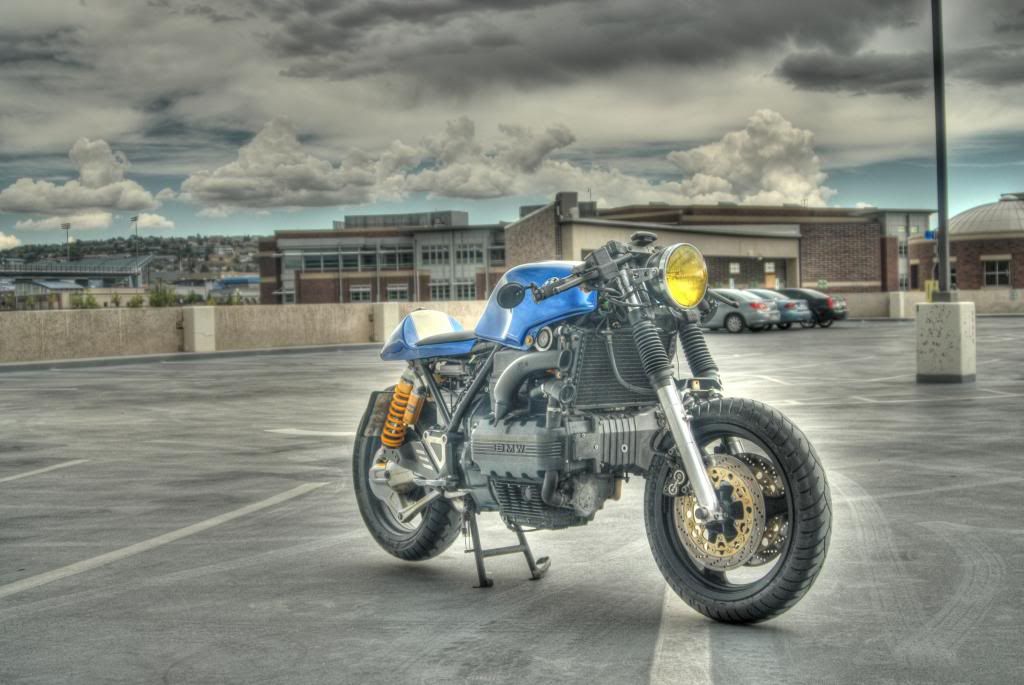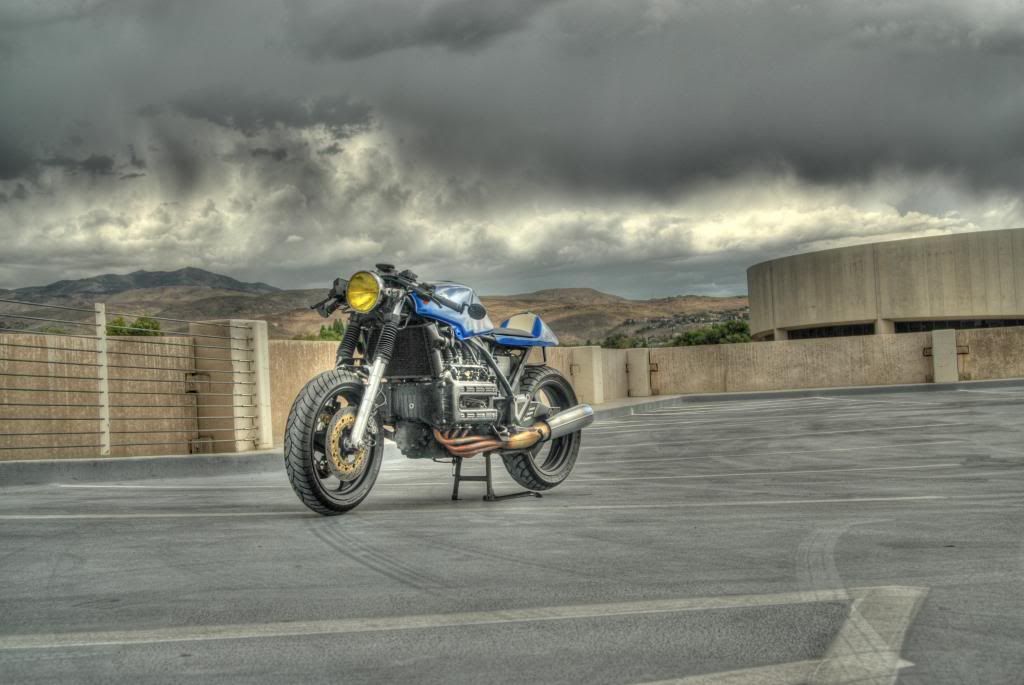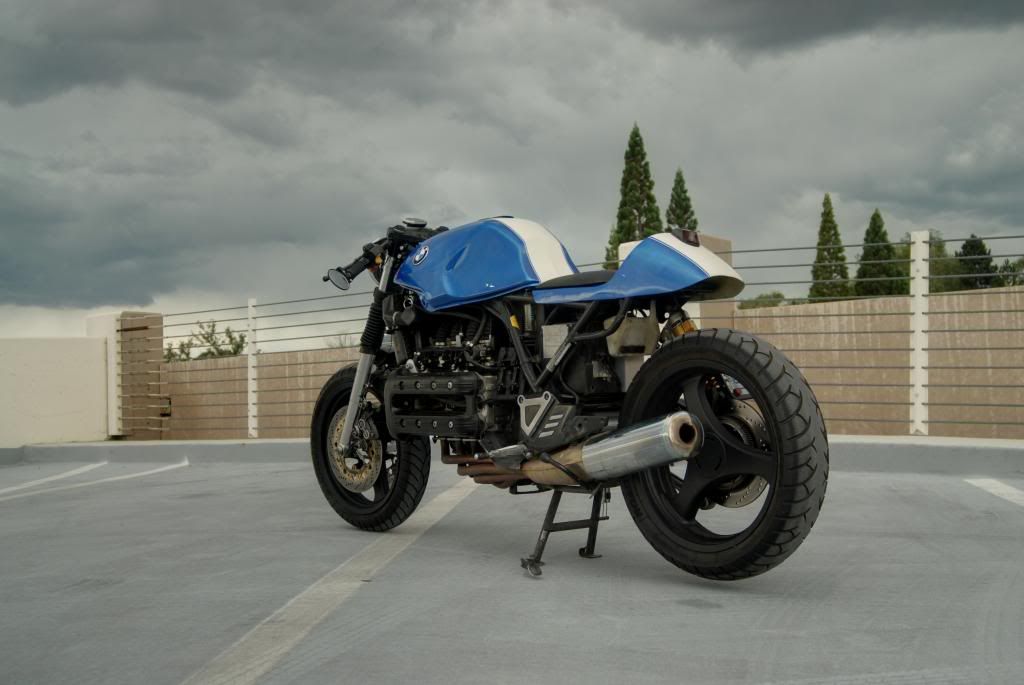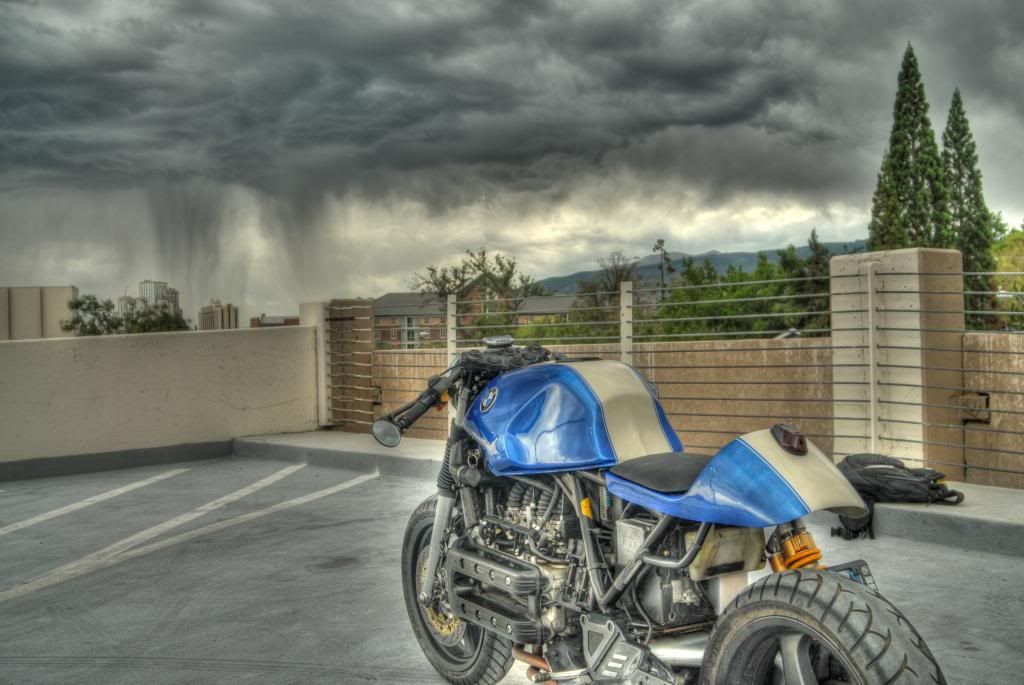 BMW K-Series for Sale
Moto blog
Mon, 30 Jan 2012
David Robb, the man responsible for BMW's split-face motorcycle design, has left the German manufacturer. A native of Boston, Mass., Robb joined BMW as its design chief in 1993, and over the ensuing 18 years expanded the company's product line to include the top selling R1200GS, the six-cylinder K1600GT and GTL, and the S1000RR superbike (that's him on the far right in the picture above). The 56-year-old's latest design to enter production are the C600 Sport and C650GT maxi-scooters.
Mon, 13 May 2013
Eugene Laverty and Marco Melandri split a pair of victories at Monza but the most biggest news from the World Superbike weekend was a strange series of appeals after Race Two that saw Tom Sykes finish third, relegated to fourth and then reinstated on the final step of the podium. The unusual mix-up occurred after Sykes, sitting in third place, ran off track and into the run off area on Turn 5 on his final lap. The Kawasaki rider returned to the track again in third place where he finished ahead of Aprilia's Sylvain Guintoli.
Tue, 07 Jun 2011
Ever since Ewan McGregor and Charley Boorman rode their BMW's around the world it seems anyone with a 'GS' has an open ticket to ride around the world and then write about it. And fair enough, if I could afford the bike and the trip then I'd be gone as well. Obviously, BMW reaped the rewards when Ewan and Charlie showcased what their GS could really do, changing BMW's image from solid but stuffy, to solid and cool overnight.
| | | |
| --- | --- | --- |
| BMW K-Series by State | BMW K-Series by City | BMW K-Series by Color |