2011 Honda Cbr on 2040-motos
US $1,899.00
Year:
2011
Mileage:12
Color:
RED/SILVER
Honda CBR tech info
Engine Size (cc):249
Type:Standard
For Sale By:Dealer
Honda CBR description
Year:

2011

Make:

Honda

Model:

CBR250R

Condition:

Used
ASK A QUESTION
Hi, I'm Tony!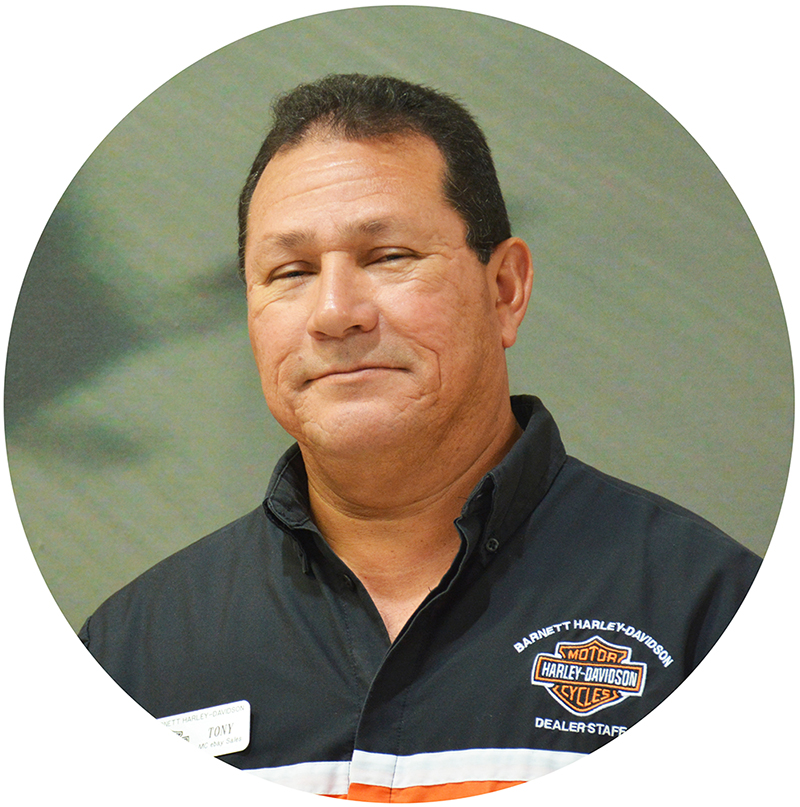 Please call or email me with any questions.

I'm here to make sure you are 100% satisfied.
Options and Standard Features
Basic Information
Year: 2011
Make: Honda
Model: CBR250R
Stock Number: 15988A
VIN: MLHMC4113B5003890
Condition: Used
Type: Standard
Mileage: 12332
Title: Clear
Color: RED/SILVER
Engine
FEEDBACK & REVIEWS
With over 100,000 positive feedbacks on our three ebay stores, Barnett Harley-Davidson takes the worry out of purchasing motorcycles, clothing, or parts online. As diehard enthusiasts, we want you to enjoy your motorcycling experience as much as we do. We ask that you closely inspect our feedback, here is a selection of what our online motorcycle purchasers have said about us:
Awesome people to deal with, thanks for everything. Harley-Davidson: VRSC (#291409065860) $16,999
Barnett HD is the best! Buy your next bike from them! Custom Built: Pro Street (#291092899013) $9,200
One of the dealers to work with. Harley-Davidson: Other (#291441741584) $25,999
Bought without seeing in person shipped to door 110% satisfied. H-D: Softail (#300297868022) $18,499
Great purchase, received product & better than expected. BMW : R-Series (#300539072960) $13,600
Buy with confidence, they treat their customers right. Aprilia: RSV100R (#300327473914) $9,000
Super bike!!! Super dealer! Very professional! Highly recommend. Bimota: Dieci (#300316958515) $7,600
Accurate description, helpful shipping, good communication, recommend. Ducati (#300299362413) $15,000
Sold to some other lucky sucker but make it right to me H-D: FLH (#300301203474) $20,499
Very good experience. A ++, thanks to Tim Hanlon & Mark Barnett Honda: VTX (#300296987657) $7,499
Awesome bike, runs like new. Barnett knows how to run a business. Suzuki (#300301247038) $8,100
What an outstanding dealer! Buell: Other (#301523046524) $6,216
Five Star eBayer !!!!!! Harley-Davidson: other (#2913755367196) $9,999
Motorcycle exceeded expectations, had new tires installed. A +. Buell: Other (#301160348417) $5,950
Working with Barnett Harley-Davidson was a delight, professional. H-D:Touring (300900190438) $15,499
Excellent!! Harley-Davidson: Touring (#300900190438) $15,499
Nice Machine, runs well. BMW: R-Series (300782358593) $5,100
The trike is awesome & everything they said it was. Harley-Davidson: Touring (#300725651512) $15,200
It's fantastic to have people that care when issues occur. Stand up dealer. Suzuki (#301753885542) $3,550
Great to deal with these guys. Suzuki GS (#301722109368) $2,499
Great doing business with Barnett H-D El Paso. Triumph: Rocket lll (#301683049455) $11,999
Only problem was with the title but was resolved in timely manner. H-D: Other (#301671168224) $18,999
Nice bike, ready to go when I got there. Triumph: Other (#301701073123) $4,999
Good people, thanks Johnny. Honda: Gold Wing (#301617188292) $19,999
Great group of people to work with, Thanks! Suzuki: DR-Z (#301541255587) $4,999
Goooooooooooooooooooooooooddddddddddddddddddddddd Kawasaki: Ninja (#301415628755) $4,999
Excellent attention & communication at Barnett H-D BMW:K-Series (#301415628755) $6,999
Great seller, excellent bike, highly recommend Barnett H-D! Moto Guzzi: Stelvio (#301376641728) $8,999
Bike arrived in good shape. Would do business again. Suzuki: other (#300989560334) $3,578
Bike is awesome! No words to describe Seller big*****stars!! Suzuki: GS (#300984287461) $2,600
Item as described, very professional, nice folks. Harley-Davidson: Sportster (#300967273469) $3,551
Contact
Barnett Harley-Davidson
8272 Gateway East
El Paso Texas 79907
Ask for:

Tony

Contact:



Contact Us

Toll Free:

(800) 796-7149
Hours

Mon-Fri:

09:00 AM-07:00 PM MST

Saturday:

09:00 AM-06:00 PM MST

Sunday:

Closed
eBay Terms
PLEASE HAVE STOCK NUMBER READY WHEN YOU CONTACT US
(800) 796-7149
We cannot answer sales questions on Sundays. Texas State Law, Sorry.
Our salespeople enjoy finding customers the right bike. We offer the World's Largest Selection of new and used Harley-Davidsons, plus we keep over a hundred foreign trade-ins in stock as well. This means we can very often find customers exactly the bike they are looking for in the right price range.
We have sold over 37,000 motorcycles in the last twenty years and enjoyed every minute of it. In the twenty years before that, the exact number is a little hazy. Those were the years with cookouts on weekends, kegs of beer left next to the grill with stacks of cups. We're pretty sure we enjoyed those years as well but no one here remembers how many bikes we sold. The Barnett family has been in the motorcycle business since 1973, and all five of us are still in the store every day, including 81-year-old business founder Sherman Barnett and his wife Christy who still both race 800 hp dirt track cars twice a week.
QUALITY:

We have expert mechanics experienced in many brands. Our service department has led the district in CSI ratings on several occasions; we do our best to sell well-inspected used motorcycles.
Where possible, we've gathered as much information about the bikes from the previous owner as we could. All of our bikes go through a rigorous inspection process in our service department so you need not fear getting a nasty surprise when purchasing from us.
SALES / SHIPPING:
If you have any questions about bikes you see listed here, you may CALL US AT 1-800-796-7149 Monday through Saturday and ask for our Sales Department. You may Click Here to send us an email now! Please have the stock number of the bike you are looking at ready, and they will be able to help you. Our sales staff has a combined riding experience of 288 years, with almost 200 years of experience working here at Barnett Harley-Davidson. We have used many shippers and can help you get bids or advise you on the use of uShip auctions.
FINANCING:
The best financing and Genuine Harley-Davidson Extended Service Plans are available on most used Harley-Davidson motorcycles we sell. Be sure and contact us for approval before bidding. We can take your credit application over the internet or phone. Harley-Davidson Extended Service Plans are honored across the country at Harley-Davidson dealerships and aftermarket shops everywhere. They are not bureaucratic and honor the spirit and letter of their claims. We've had great experiences with them and recommend them without hesitation. We also have excellent financing available for our multi-brands of trade-ins or we will work with your bank or credit union.
We will pay up to $200 of your air fare for you to fly into our store to do your paperwork and ride your bike back. We can also arrange shipping.
LIMOUSINE SERVICE:

We will pick you up at the airport in our limousine if you fly here to purchase a bike. We can also shuttle you back and forth to your hotel.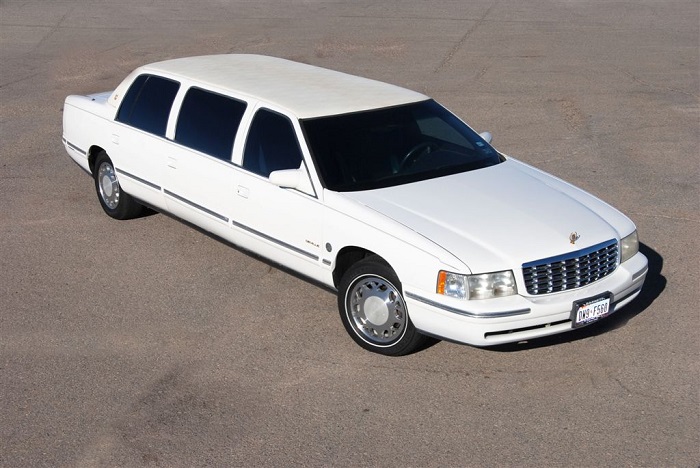 OTHER EBAY STORES:
Be sure and visit our Harley-Davidson Licensed Product Clothing Closeout eBay store, click here to visit. We keep about fifteen hundred of these special purchase items on eBay at any one time. They are pulled from our main web site which contains almost 20,000 listings. Our Licensed Product closeout items sell for 40% to 70% off regular prices and we have over 100,000 positive feedbacks. We also have a Used and Aftermarket Parts Closeout store with 100% positive feedback, click here to visit. We have 14 containers of used parts at Barnett Harley-Davidson along with clearance items we pick up from aftermarket manufacturers. This store will save you a lot of money.
TERMS:
We will accept a verified and cleared Cashier's Check, Bank Draft, Bank Wire Transfer, or Cash in person. We accept credit cards and Paypal for deposits only. A $500 deposit is required within 72 hours of the item's close. Buyer pays all shipping charges including crating when used. You may contact us at the 800 number for an exact shipping quote if you would like to use our shipping. We will also work with any of the eBay or Motorcycle Transport companies. We keep a list of companies with whom we've had good experiences. There is a $125 Doc fee along with a small temporary tag fee and fraction of a percent inventory tax. We collect sales tax for all Texas sales. We reserve the right to cancel all existing bids and end auctions early should the item be sold at our store. Bikes remain for sale while being auctioned and we have a lot of salespeople here. It is best to call the day before the auction and confirm the item's availability if you are serious about winning the bid. Most bikes are reserved at our asking price but we occasionally vary from that policy. We prefer the balance be paid within 7 days of the end of the auction but will work with special requests. Again we accept Paypal or credit cards for only the $500 deposits.
Finally, here at Barnett Harley-Davidson we work hard to make each purchasing experience pleasant and memorable. As of this writing, on our three eBay sites (for used bikes, used parts, & licensed product clothing) we are at 99.8% positive feedback.
Thank you,
Mark Barnett
GM, Barnett H-D
Over 600 Motorcycles in Stock
Contact Us Today!!!!
Contact Us Today With Any Questions
(800) 796-7149
or Click Here to send us an email!
Please have your stock number ready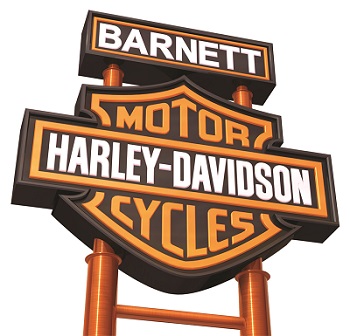 Honda CBR for Sale
Moto blog
Tue, 03 Jun 2014
Honda announced today its 2015 lineup of off-road models from the CRF450R to the CRF125F. Boasting a menagerie of performance updates, Honda's dirtbikes offer a range of possibilities from beginner riders to pro-level enthusiasts. CRF450R The CRF450R incorporates numerous changes throughout the engine for 2015 to yield higher performance, added durability and an extra level of tuning adjustability.
Mon, 10 Dec 2012
A 500GP bike never fails to stop me in my tracks and that's exactly what happened when I spotted this Schwantz example from the early nineties, proudly displayed on the Arai stand at the recent Motorcyclelive show. On loan from Crescent Suzuki and accompanied by a rostrum publicity shot from the 1990 German GP at the Nurburgring, I felt the urge to write a few words on that special weekend. I started the year running my own 250 GP team with fairly standard TZ Yamahas but was drafted in as Kevin Schwantz's team mate after Kevin Magee suffered a serious head injury at the second Grand Prix in Laguna Seca. With no testing and some major Spanish food poisoning I finished 8th at the next round in Jerez then followed that up with a 5th place in Misano. Next up was the Nurburgring and after qualifying on the second row of the grid, my crew chief Geoff Crust informed me he had a premonition of a race day rostrum finish. He also told me I better make it come true as he was already looking forward to a few post race celebratory refreshments. While I hoped Crusty was the new mystic meg, the truth was I would have been more than happy to buy the beers if I made it to the flag inside the top five. I had an outside chance of catching one major scalp as Wayne Rainey was riding with a nasty hand injury but I suspected adrenalin would see him through the day. I also followed Mick Doohan a fair bit in practice but he was beginning to find his feet on the Rothmans Honda so was going to be another problem. When the lights went out Schwantz and Rainey went straight to the front I while I hung in behind Doohan and Pier Francesco Chilli, and then it happened. Coming out of the bottom right hand hairpin, Doohan and Chilli simultaneously high sided in one of the most spectacular crashes of the season. I never liked seeing any fellow riders crash but I made the most of this early race gift and rode my 160bhp/115kg RGV hard to the flag, claiming my first podium of the season. We partied hard (win or lose we always did) that night and I went on to have my best ever season finishing fourth overall in the championship. After the last round in Australia, I finished second to Kevin at Sugo in Japan then won in Malaysia at another international race that KS didn't attend. I also tested at Eastern Creek for the following season but then was flicked from the team for reasons that still remain a mystery. Hey Ho!
Tue, 05 Nov 2013
It may not have a fancy electronics suite like many of its rivals, but the Honda CBR1000RR has long been one of our favorite literbikes due to its light and nimble handling combined with strong, accessible torque. For 2014, Honda is upping the ante with the CBR1000RR SP edition. No, it still doesn't have any electronic aids, but it does have a bevy of top shelf suspension components.
| | | |
| --- | --- | --- |
| Honda CBR by State | Honda CBR by City | Honda CBR by Color |