1972 Harley-davidson Other on 2040-motos
Harley-Davidson Other tech info
Engine Size (cc):65
Warranty:Vehicle does NOT have an existing warranty
For Sale By:Dealer
Harley-Davidson Other description
SHAMROCK CYCLES SALVAGE
1972 Harley-Davidson M65
Price:
$235


Vehicle Ident. # (VIN):






Engine:


2-Cycle, Single Cylinder, 63.86 Cubic Centimeters


Bore and Stroke:


Compression Ratio:

9.1








Clutch Type:
Multi-Plate, Oil Path
Primary Drive:
Helical Gears
Final Drive:
Single Chain
Transmission:
3-Speed, Constant Mesh, Foot Shift
Gear Ratios, overall:
1st: 23.986:1, 2nd: 13.833:1, 3rd: 9.134:1
Carburetor:
Dell'Orto
Front Fork:
Ceriani
Electrical System:
Saddle Height:
28.7 Inches
Ground Clearance:
5.0 Inches
Wheelbase:
44.8 Inches
Length:
Weight:
134.5 Pounds
Wheel Rim:
Tire Size (Front):
Pirelli 2.50 x 17
Tire Size (Rear):
Pirelli 2.50x 17









!!!COME TAKE HER FOR A RIDE!!

SHAMROCK CYCLE SALVAGE

611 N MAIN ST

MAQUOKETA

563-451-4605




Hello, today Shamrock Cycle Salvage is proud to present a 1972 Harley-Davidson M65 for your bidding pleasure. This sweet example of a 1972 HD M65 is all original except the paint on the tins. The Bike easily starts with its Dell'Orto carburetor in two or three kicks even on the coldest days. The bike has no leaks or drips of oil. Smokes just the right amount and runs and shifts flawlessly. The 65cc single 2 stroke buzzes right along at 50 mph. Every thing on this bike is tight and works as it should. Suspension is not worn and sloppy but stiff and above average handling. The brake shoes have been replaced and it stops as it should. The seat is the original seat and is in A1 condition with no fading, tears or damage. This cherry of a M65 has zero dents or dings in the tins. The gas tank is in mint condition with no damage, no damage repairs and, zero rust ever. The tank also sports its original mix-cup gas cap. The front and rear fenders are also excellent examples of original undamaged fenders. The paint has been changed from its original colors to a deep blue, even the headlight has this tint. Besides paint i believe this to be 100% original as AMF Harley Davidson wanted it to be. Forks do not leak fluid. The rear shocks are still very "tight" feeling. The exhaust has zero rust or any other sort of damage. The rear taillight and front headlight are also in a1 condition and not cracked or damaged. The rims have minor pitting on the outer rim that may clean up with steel wool. The spokes are all very tight with no rust or play.The handle bars and switches are all original with no damage and zero issues. Everything works just as it should. Bike cruises along and idles like its a brand new bike. Over all this is a very nice M65 and ready to cruise to your local spot for beers or ice cream with the wife. This is a turn key motorcycle. Starts, stops and handles like it should.

The bike is no longer in the dmv system and has no current registration. I will provide a notarized bill of sale with the purchase of the bike. The bike will not leave my possession until the bike is paid for in the full amount. Shamrock Cycle Salvage requires a $250 paypal deposit within 24 hrs of auction close. Shamrock Cycle Salvage will accept cash, cashiers check or money order for final payment amount. The bike is sold as is where is. We will not accept any liability for the cycle after the purchase.




This is a very solid nice unit with no mechanical issues and is a blast to ride on! You cant help but smile everyplace you go. This is a crowd pleaser! Great for cruising, camping, pits or anyplace you could imagine!

STORE USE: SCS#







Buy with confidence from a trusted seller - see my About me Page
!!!WE SHIP WORLD WIDE!!!

SHAMROCK CYCLES SOURCE

MAQUOKETA, IOWA USA

WE RIDE, LOVE AND, LIVE VINTAGE MOTORCYCLES!!

A NOTE FROM OUR FAMILY TO YOURS:

WE MAY NOT BE THE LARGEST EBAY SELLER OR VINTAGE SALVAGE OPERATION. WHAT WE ARE IS A SMALL FAMILY RUN BUSINESS THAT IS COMMITTED TO PROVIDING THE BEST CUSTOMER SERVICE, BIKES AND PARTS TO THE VINTAGE BIKE COMMUNITY!! BESIDES PARTS AND BIKES WE PROVIDE A LEVEL OF SERVICE AND LOVE LARGER SELLERS DO NOT. YOUR SUPPORT NOT ONLY HELPS OUR FAMILY LIVE THERE DREAM BUT WE ALSO SUPPORT SMALL BUSINESS AND THE VINTAGE BIKE COMMUNITY.
WE HAVE BEEN SELLING VINTAGE BIKES AND PARTS FOR OVER 13 YEARS


SHAMROCK CYCLES SOURCE

611 N MAIN ST
MAQUOKETA, IOWA

10AM-5PM MON-FRI 11AM-2PM SAT

Don't forget to look at My Other Items
WE ACCEPT PAYPAL OR US CURRENCY UNLESS STATED OTHERWISE OR PRIOR ARRANGEMENT HAS BEEN MADE.

OUR SUCCESS IS BASED ON YOUR POSITIVE FEEDBACK!

Terms and Conditions.
Once a bid has been placed, it is a legally binding contract of purchase
Payment must be received within

2 working

days of purchase, however if this is not possible, please let us know to discuss solutions.
If payment is not received within

7 days

of purchase then a Non Paying Buyer Dispute will be filed, and 10 days later a final fee credit lodged
You will be notified on the day that your goods have been dispatched via e-mail
Once you receive your goods, please inspect them for any damage during transit, and report the said damage within 24hrs via e-mail. If all is well please leave feedback, so we are aware that you have received your goods. Please note that if there are any problems, contact us first via e-mail giving full details of any problem along with your user ID

7 days after we have dispatched your order, if we have not been notified by you of any problem, or received feedback, we will send a feedback reminder.

No returns accepted unless approved by Shamrock Cycles Source

Goods will be dispatched within 48 hrs of cleared fund, subject to the conditions listed in the payment section above.

We accept no responsibility for goods delayed due to shipper.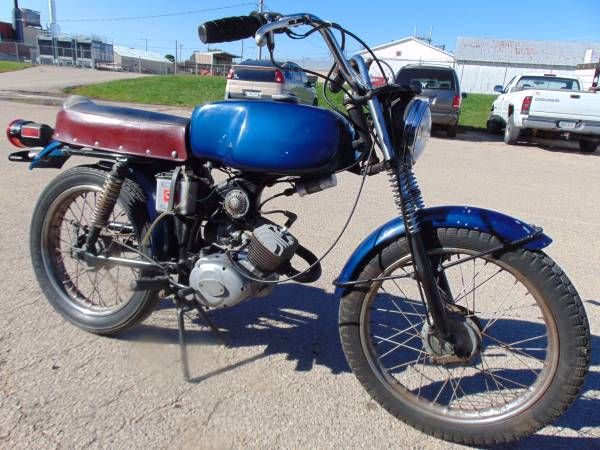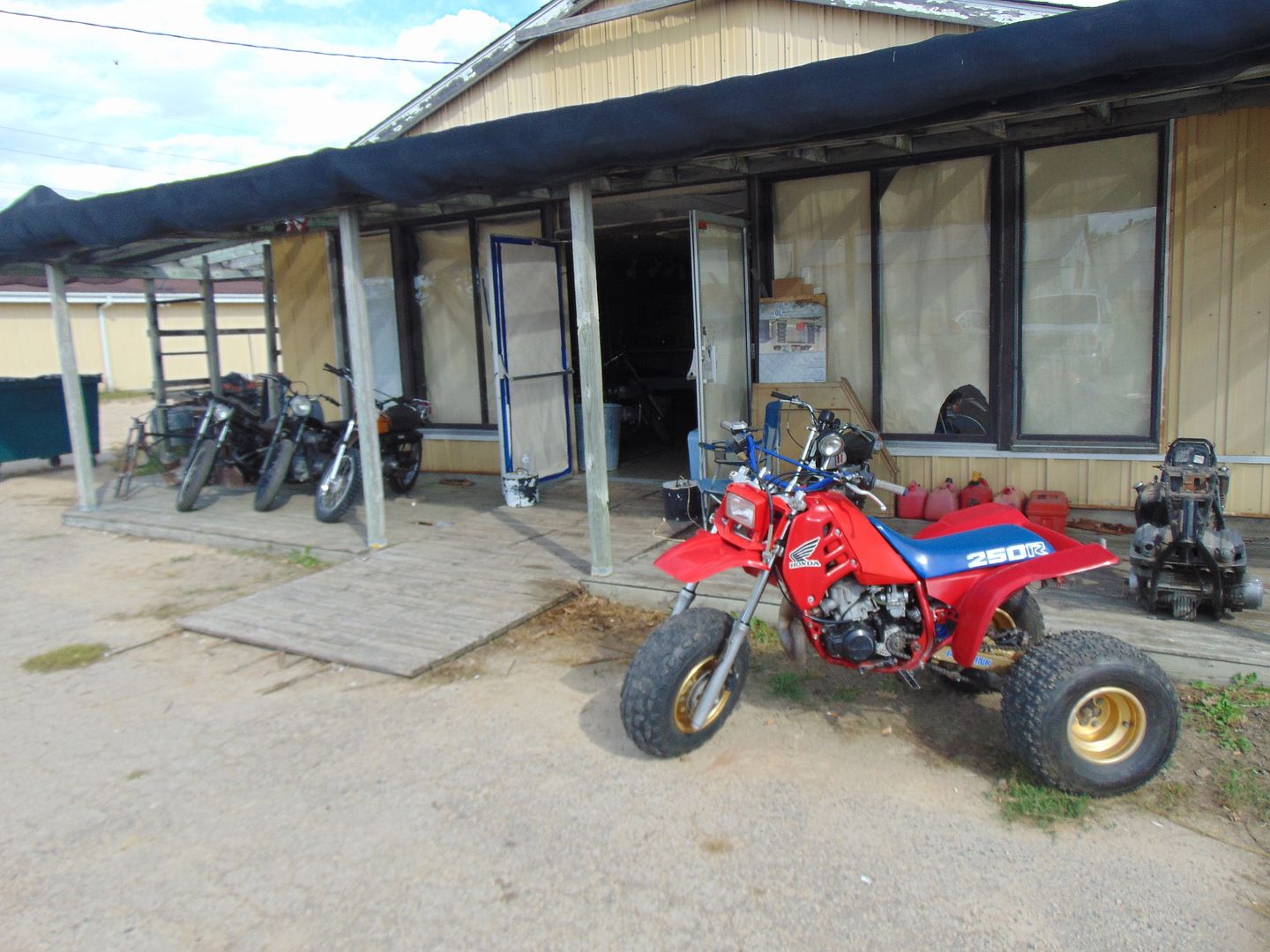 Harley-Davidson Other for Sale
Moto blog
Tue, 25 Mar 2014
Harley-Davidson is teaming up with Edelweiss Bike Travel as part of its Harley-Davidson authorized tours program to offer riders a brand-new selection of premium riding tours across Europe and Africa. Edelweiss Bike Travel has more than 30 years of expertise in worldwide motorcycle touring and has created a range of once-in-a-lifetime touring rides for both new and experienced riders. The new Harley-Davidson authorized tours provided by the Edelweiss team include a breath-taking ride through the beauty of the Bavarian Forest and ancient Habsburg Empire, a spectacular journey through the rugged scenery of Scotland and an unforgettable adventure through the stunning landscape of Morocco on the African continent.
Tue, 01 Apr 2014
Arizona Bike Week, one of America's largest motorcycle rallies, will attract well over 100,000 bikers to the greater Phoenix area this year. This epic gathering of the riding community will be celebrated April 2-6, 2014 at WestWorld in Scottsdale. Arizona Bike Week, supported by numerous Valley businesses and national brands, has for the first time in its history secured presenting sponsors.
Fri, 04 Apr 2014
"If you are the type to whine about undisclosed damage after the completion of the sale, don't friggin' bid on this. While the title and the donor car itself are 100% clean and (despite appearances) there's no previous accident for this car, consider it a total POS. That about sums it up." Not exactly a ringing endorsement for a used car, but that's the description left by the owner of a 2008 Toyota Prius equipped with a Harley-Davidson Sportster engine.
| | | |
| --- | --- | --- |
| Harley-Davidson Other by State | Harley-Davidson Other by City | Harley-Davidson Other by Color |