1951 Harley-davidson Other on 2040-motos
Location:
West Plains, Missouri, United States
Harley-Davidson Other tech info
Engine Size (cc):1,200
Warranty:Vehicle does NOT have an existing warranty
For Sale By:Private Seller
Harley-Davidson Other description
**RARE OPPORTUNITY **
1951 ORIGINAL PAINT HARLEY-DAVIDSON PANHEAD
For sale is an extraordinary example of an original, unmolested early Panhead with a known history and a wealth of seldom seen historical documents, spare parts, supplies and accessories.
This bike was purchased new in 1951 by Mr. F.E. Steuk of Omaha, Nebraska and it remained in his possession throughout his lifetime (along with a 1951 Indian Chief and a 1951 BSA Gold Star all purchased near the same time). Mr. Steukís nephew inherited the bikes and offered this one for sale about a year ago.
The bike itself is an extraordinary piece covered in period correct accessories. Of particular note is the unmolested Rio Blue paint on the original sheetmetal (a color offered in 1951-1952). Another unusual part is the front stand, which pivots off the sidecar loops and attaches to the engine guard (no one in our circle of restorers/collectors has seen another in person). Other OEM features include:
Matching Cases Engine (VIN 51FL3983)

Frame

4-Speed Transmission

Hydraglide Front End

Dash Assembly

Speedometer

Saddlebags

Handlebars

Windshield

Solo Seat

Oil Tank

Wheels

Lights

Horn

Brake and Clutch Assemblies

Complete Original Tool Kit
Mr. Steukís nephew reportedly had the engine overhauled and itís tight, with a lot of compression. It doesnít appear that the bike has been ridden much in recent years, so no doubt it will need a little tweaking if someone wants to make it a daily rider. Nonetheless, it still starts and operates in its current condition, complete with typical oil leaks, etc.
Mr. Steuk was a meticulous man and fortunately passed along an old apple box containing an amazing stash of Harley Davidson memorabilia. In years past, it was not uncommon for riders to correspond directly with the Harley Davidson factory by letter. Included with this sale is a letter from H. E. Hoyt of the Harley Davidson Service Department to Mr. Steuk dated December 12, 1951. The letter details advice regarding the charging system and includes a separate copy of related notes.
The box also contains original service manuals, a rider handbook, authentic leggings, HD spark plugs, fork oil, a tube of chain grease, a fender tip and miscellaneous small parts in factory packaging. Another neat piece is an original registration tube containing paperwork from 1967.
Inspections of this motorcycle are welcomed and encouraged. It is sold ďAs Is, Where IsĒ with not warranties expressed or implied.
Delivery to the Labor Day meet in Davenport is available.
Feel free to call (816) 812-3937 with any questions.
Thanks!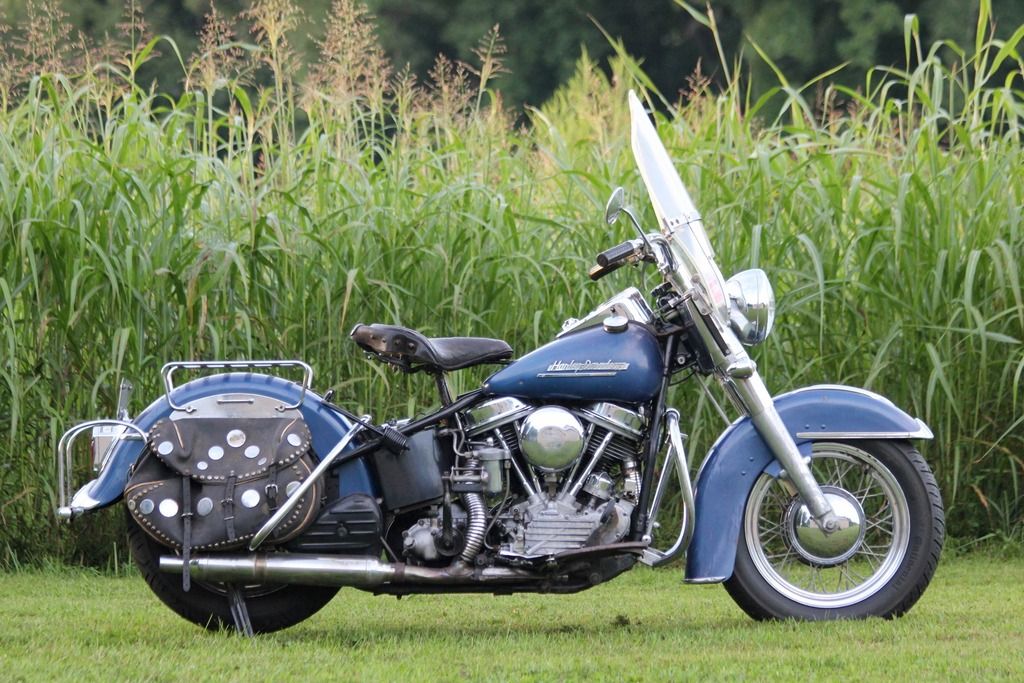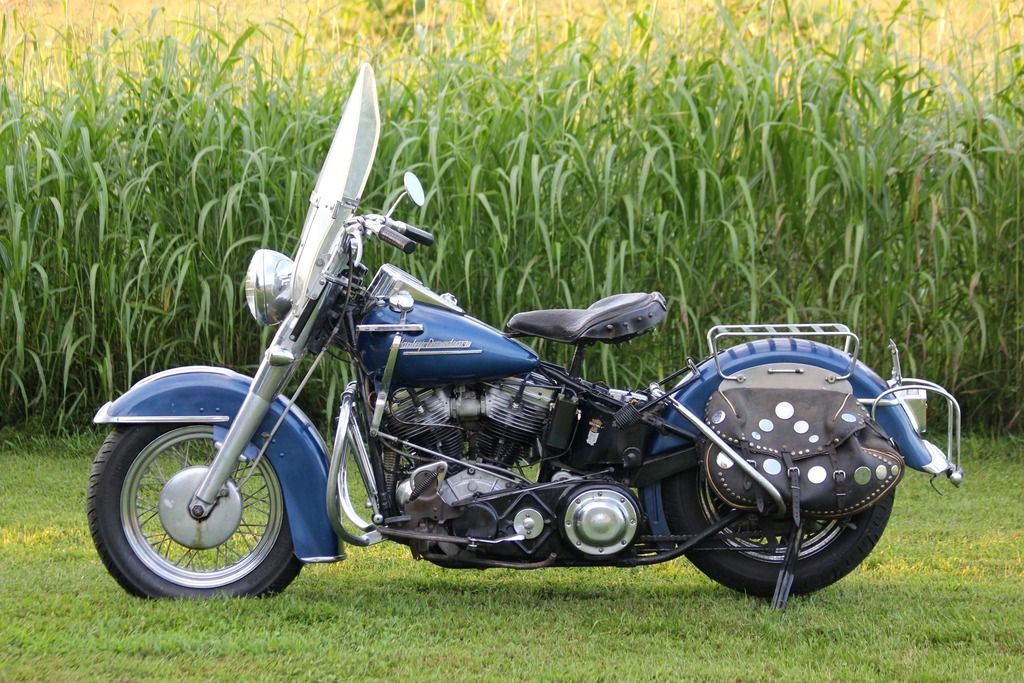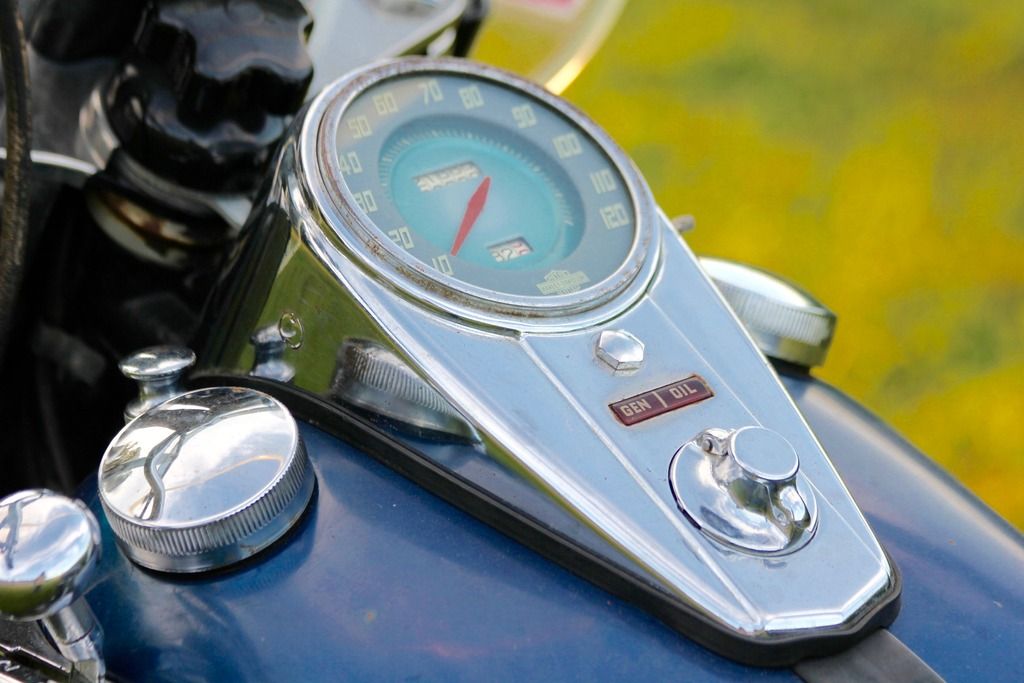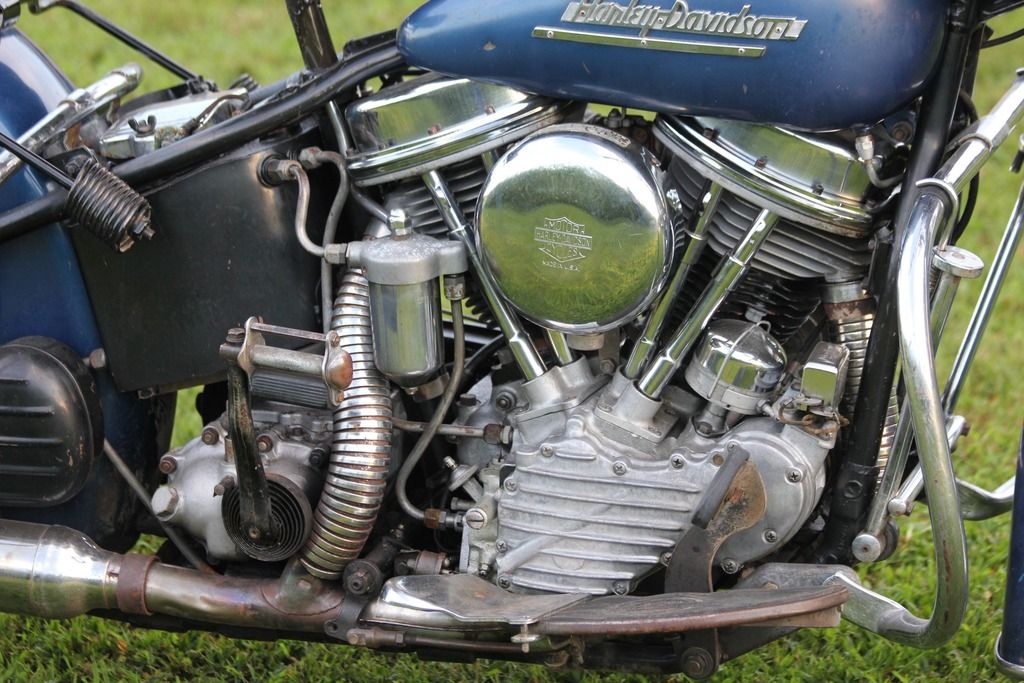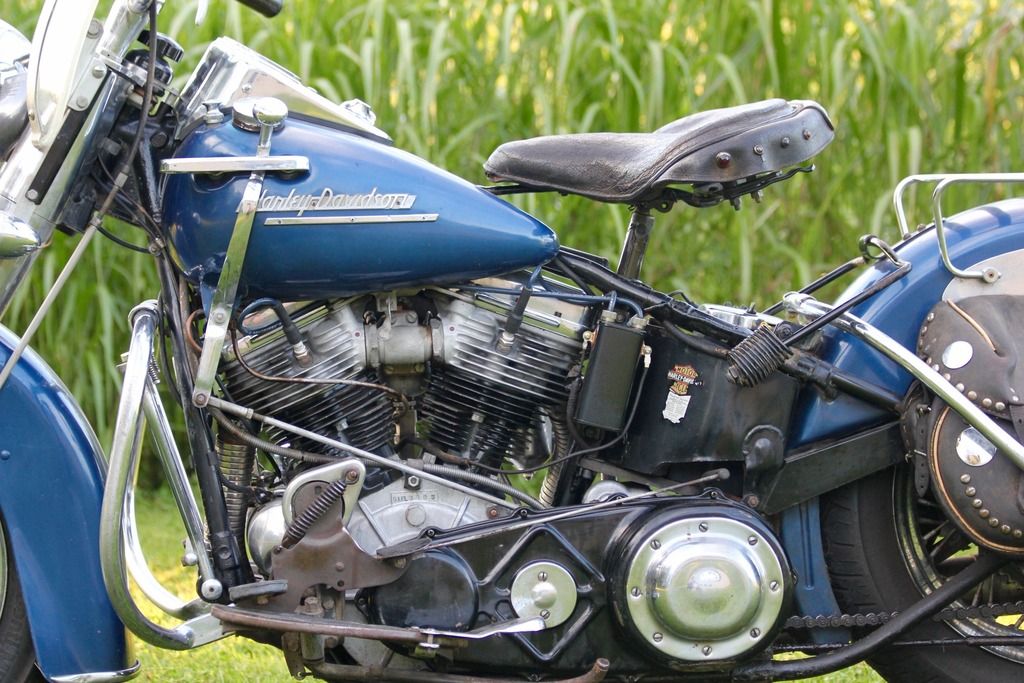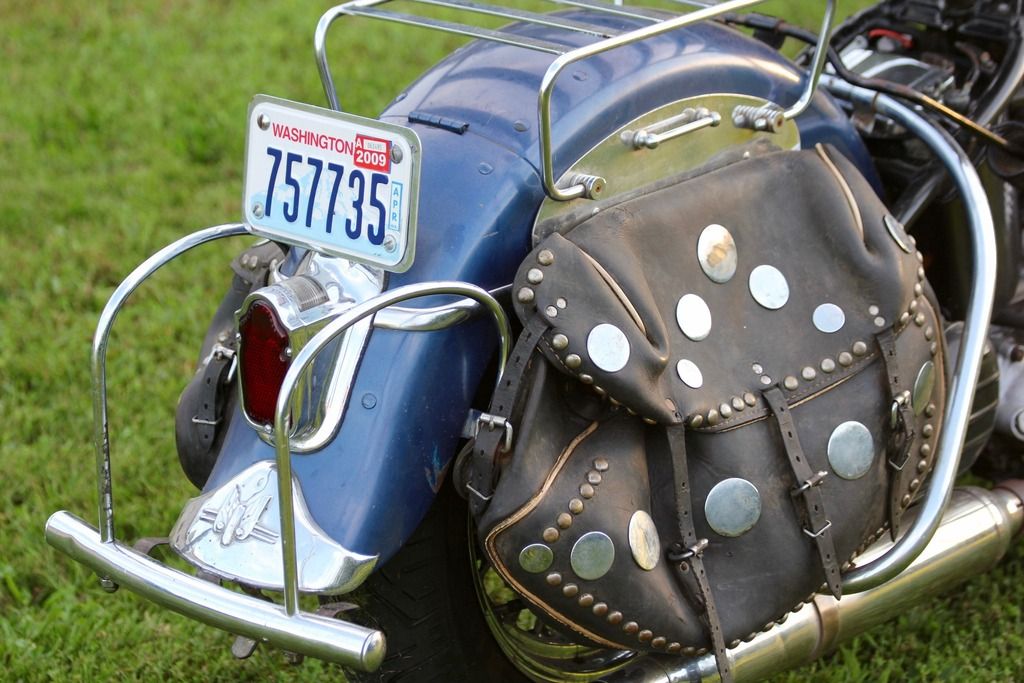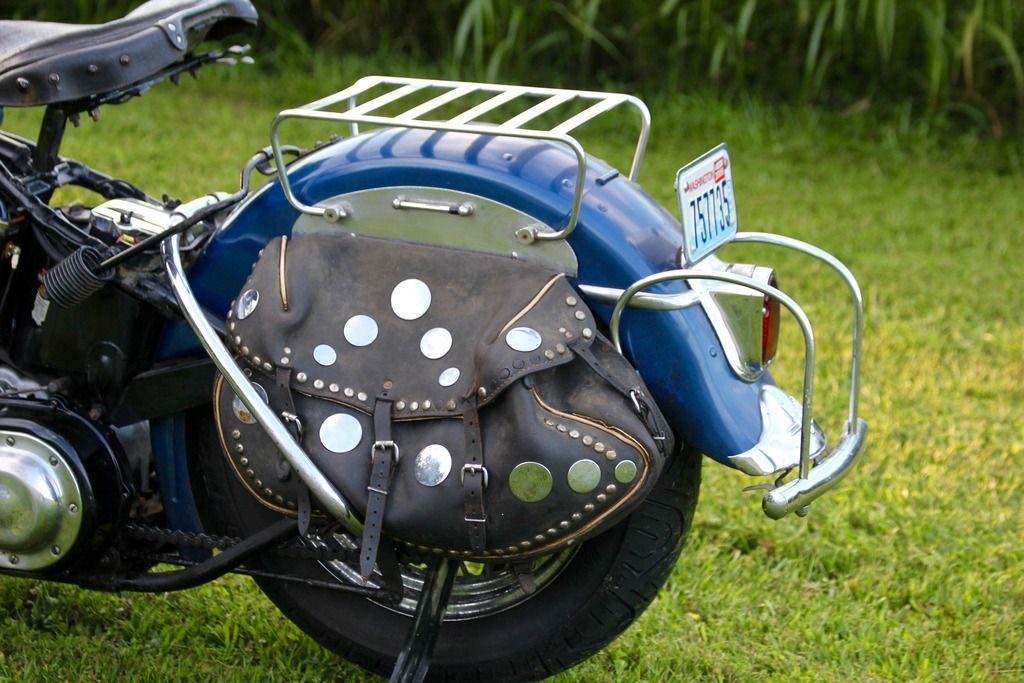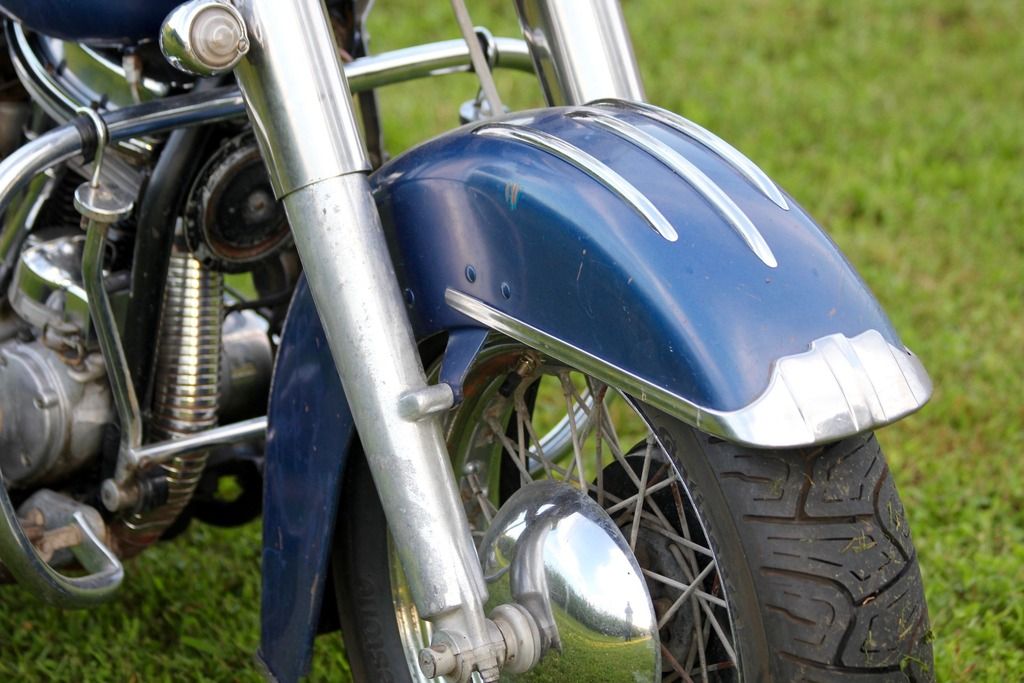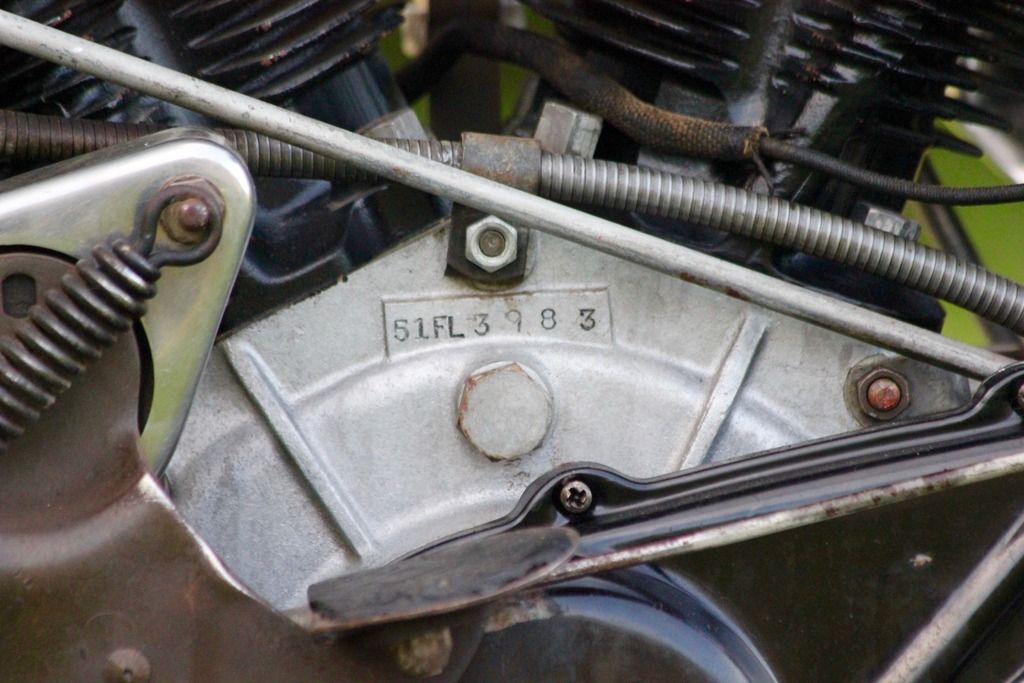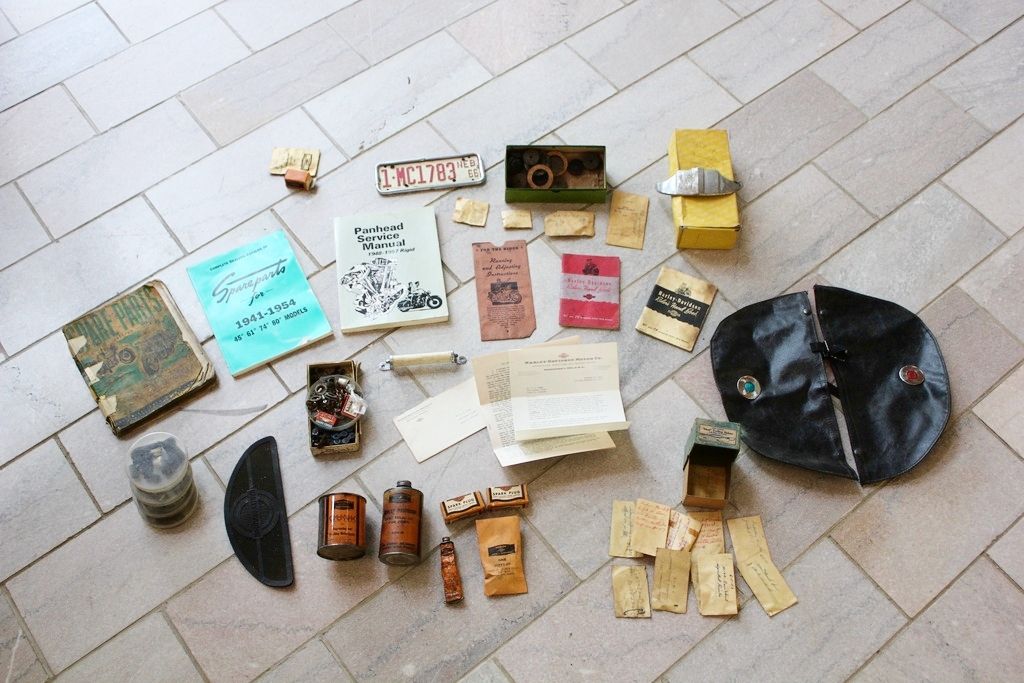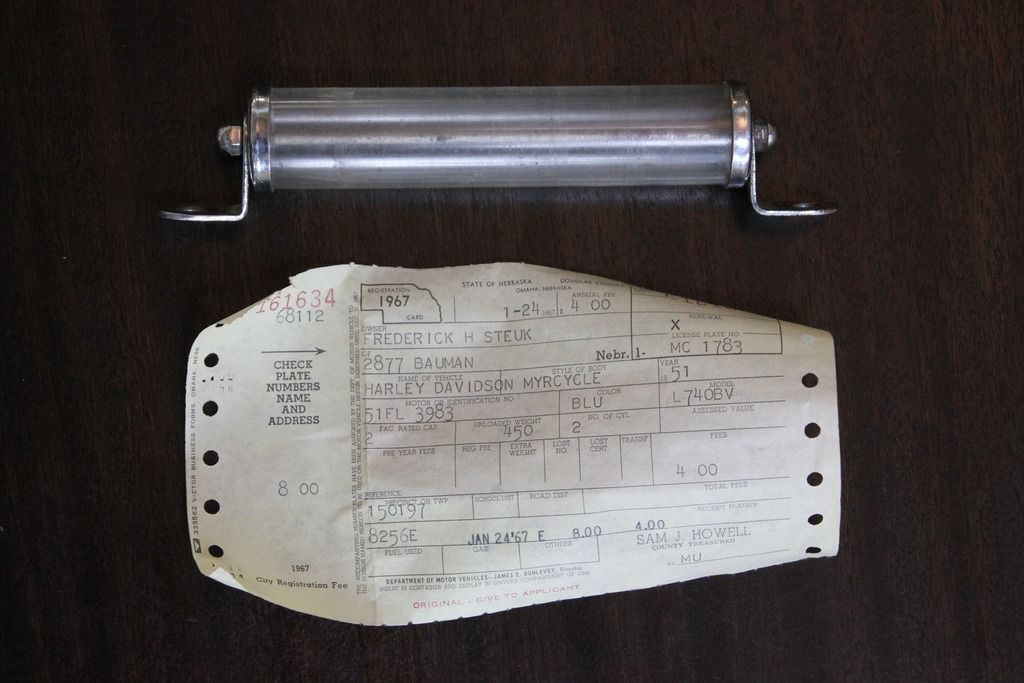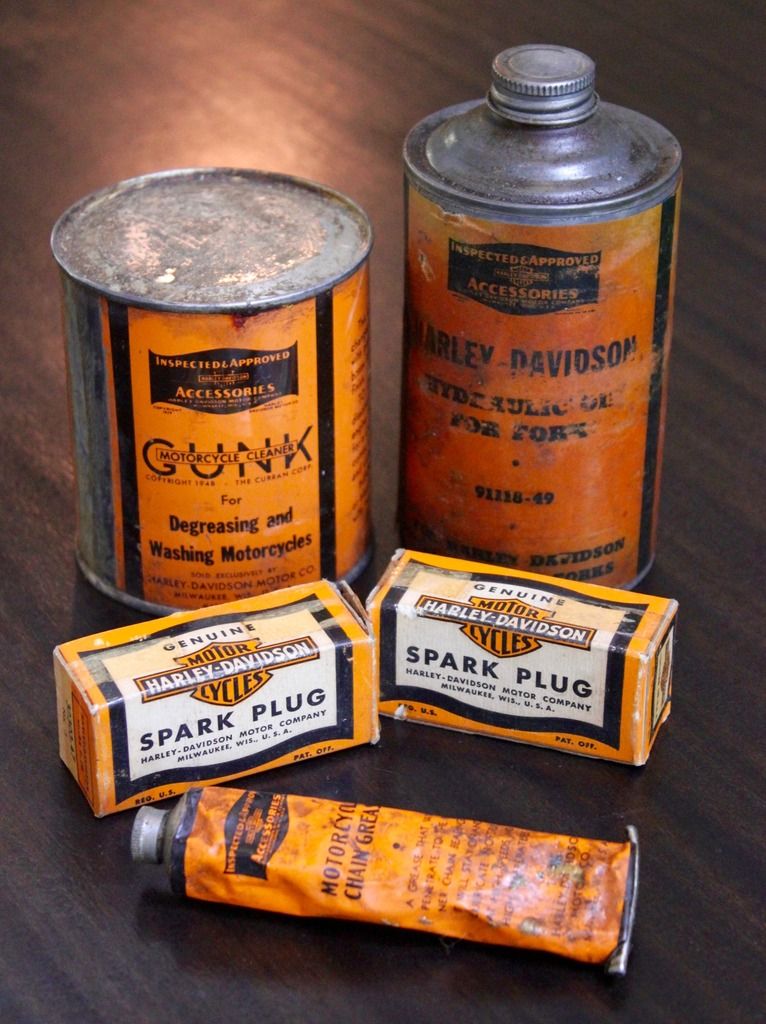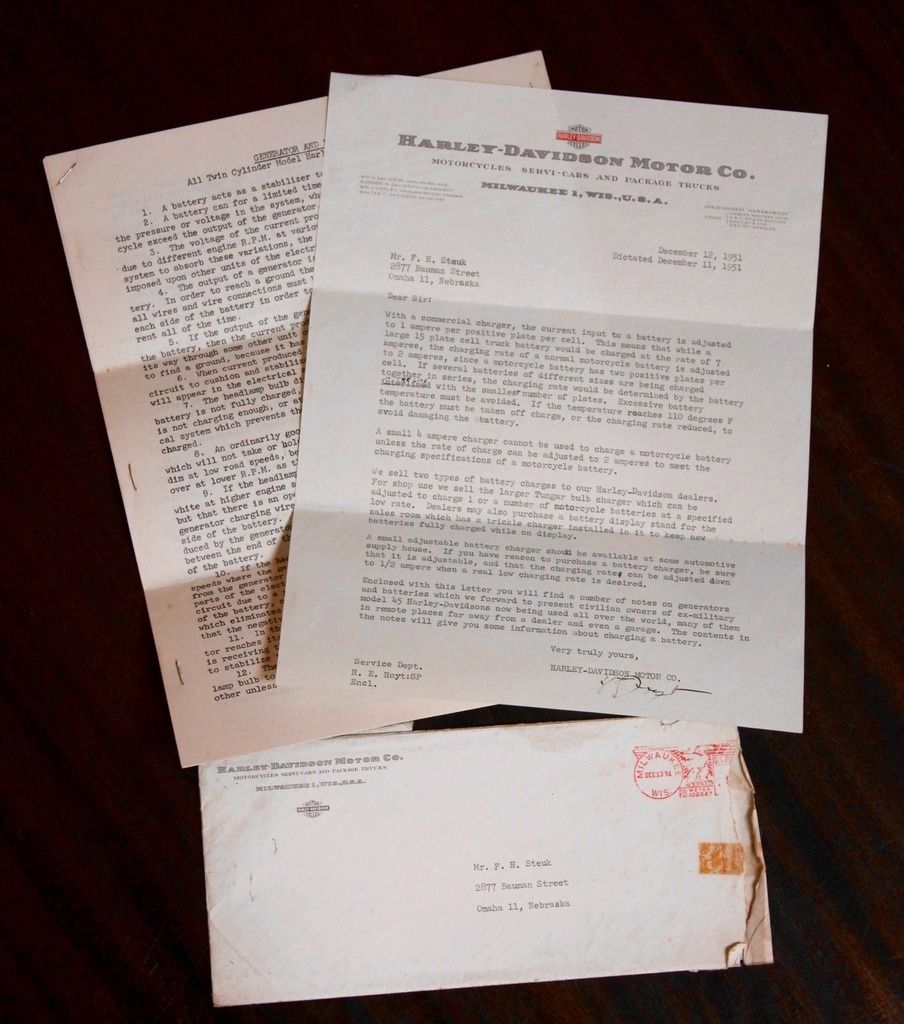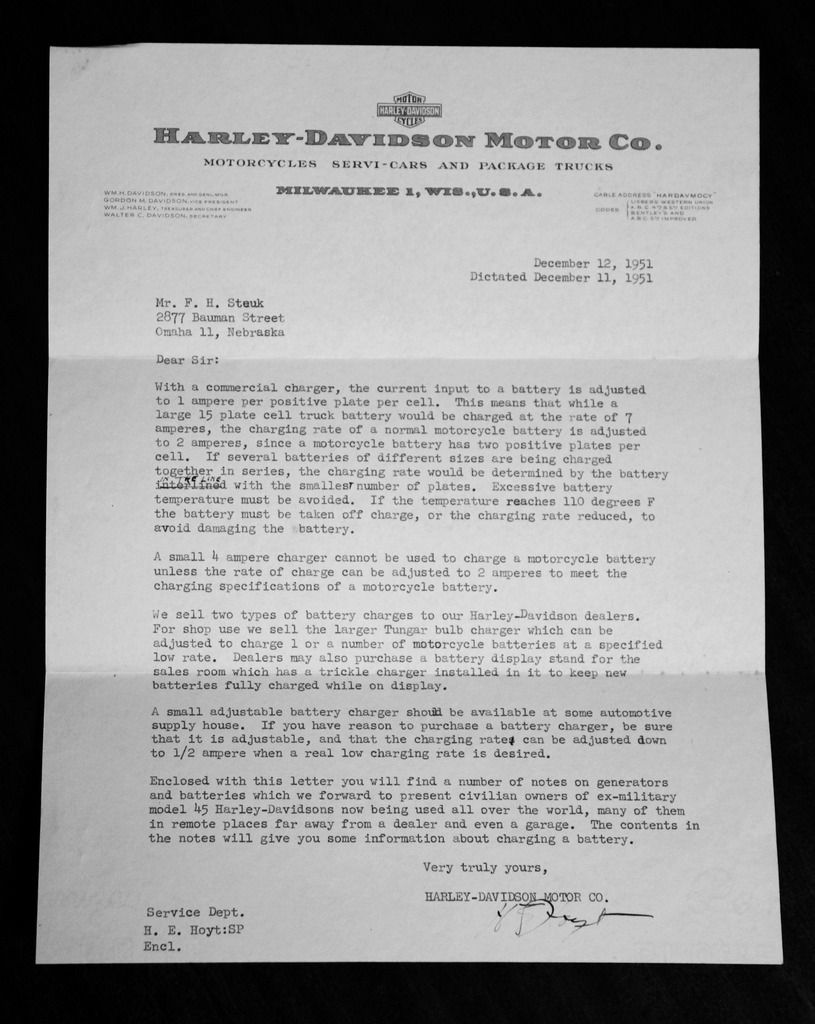 Harley-Davidson Other for Sale
Moto blog
Thu, 25 Jul 2013 00:00:00 -0700
Harley-Davidson reported a net profit of $271.7 million for the second quarter ended June 30, 2013, up from the profit of $247.3 million reported in the same period in 2012. For the first half of 2013, Harley-Davidson has recorded $495.9 million in profit, compared to $419.3 million reported in the opening six months last year. "Harley-Davidson again drove strong financial performance in the second quarter, reflecting the many improvements in operations we have made throughout the Company over the past few years as well as our brand strength globally," says Keith Wandell, chairman, president and chief executive officer of Harley-Davidson, Inc.
Thu, 05 Jan 2012 00:00:00 -0800
Pretty it may be, but you wouldn't catch me spending £160,000 on this 1915 Harley-Davidson 11-F Twin that's coming up for sale at a Bonhams auction. It's allegedly one of the most sought-after Harleys and has buyers from around the world itching to splash out on it. Not literally, you'd hope.
Wed, 13 Jun 2012 00:00:00 -0700
Bartels' Harley-Davidson, a dealership in Marina Del Rey, Calif., has signed a licensing deal to produce a run of limited edition Harley-Davidson motorcycles inspired by the FX drama "Sons of Anarchy". According to a report by The Hollywood Reporter, Bartels will produce 100 units, each priced at about $25,000. The Sons of Anarchy Harley-Davidson models will go on sale in August when they are revealed at the Sturgis rally in South Dakota.
| | | |
| --- | --- | --- |
| Harley-Davidson Other by State | Harley-Davidson Other by City | Harley-Davidson Other by Color |